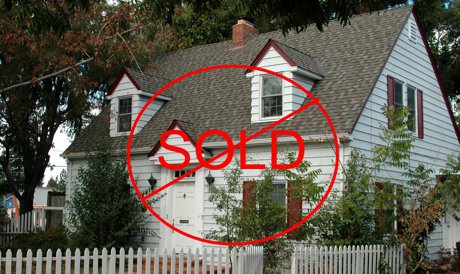 Are you a Fredericksburg home owner with your home on the market? Are you viewing other properties around your residence selling while yours is getting stagnant? Are you losing your patience? If you answered yes to any of these questions you will need to read on.
I understand your frustrations. Every day your home doesn't sell, you'll have to get up the next morning and tidy up the home for the possibility of showings while you are at work. You find that your lifestyle is put on hold until you sell or at least get a contract on your home.
You need to determine why the home is not selling.
 The largest factor is price. Get your REALTOR to perform a recent Comparative Market Analysis on your property or get it appraised by a licensed appraiser. Your home needs to be priced accordingly to compete with other similar homes in your area.
The second factor is exposure. When I list a Fredericksburg home, I list it on as many realty sites as I can to get my clients maximum exposure. This process takes much time because some sites only take manual submissions. The world needs to know your home is for sale, not just your community. Make sure a sign is placed in your yard with a flyer box near. Some buyers don't want to contact your agent right away, but will take information out of the box. I set up an agent preview on the wide screen at my office so that no matter where your home is located, the entire office of agents will get a preview. Public open houses and broker open houses may help as well. My agent preview seems to get me better results. 
The last factor is condition or problems. I tour my client's home prior to the official listing. I begin my observations as soon as I pull in the driveway. I'm on the lookout for problems. I use my three senses of sight, sound and smell. If I see anything that may prevent my clients from getting an offer, I address it right then and there. If your home is already listed and you don't want to call your agent, ask a friend to stop by and tour it for you just as if they are buyers. Make sure you tell them to hold nothing back. If something is noticed, get if fixed. There may be other similar properties out there for sale. It would be a shame if there was a small issue causing buyers concern and reservation, ending in them choosing the other home.
The real estate market in Fredericksburg is hot. There are many homes currently active out there. The key is to get your home in first place. You will also need to make it easy for buyers to view your home. Hopefully you may now know why your home in Fredericksburg won't sell. If you are in the market to sell your home soon, give me a call and I will be happy to walk you through the entire process. I'm an old fashion full service REALTOR that uses the latest tools and updated information to get the job done for you faster for the most money in your pocket. You deserve the BEST.
Tom Smith is a Licensed Virginia Associate Broker and Active Real Estate Agent with Fredericksburg Homes Realty – Century 21 Redwood. He has won numerous customer satisfaction awards over the past years. Tom is a lifelong Fredericksburg area resident and a retired law enforcement officer.