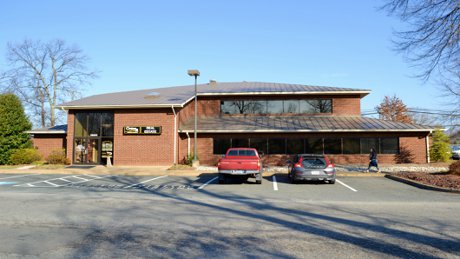 The Fredericksburg Area Association of Realtors supports real estate services in Fredericksburg City and the surrounding counties of Spotsylvania, Stafford, King George and Caroline. This study is concentrated on the real estate activity in this area. The information is provided by the Real Estate Business Intelligence network.
After a warm Fredericksburg buyer season, home sales activity is beginning to slow down for the month of August, 2014.  According to statistics provided by RBI, the total sold real estate value for August was $113,277,594. Compare this volume to one year ago at $132,180,457; sales are down by 14.30 percent. The average sold price was $266,536, which was 5.02 percent less than last year at $280,638. The median sold price was $253,900, which was down by 3.9 percent of one year ago at $262,000. The total units sold for this area in August was 425. The total units sold in August, 2013 were 471. This is a decrease in sold inventory by 9.77 percent.  The average time the Fredericksburg homes stayed on the market was 73 days. Compared to last year at 56, homes are sitting on market 30.36 percent longer. The average starting list price was $272,085, a decrease of 5.23 percent of one year ago at $287,095. The amount of active listings this past August was 2200, an increase of 26 percent from one year ago at 1746. Homes with pending contracts were 793, a decrease of 2.34 percent from one year ago at 812. Types and numbers for purchaser funds were cash at 36, FHA at 81, Conventional at 155, VA at 155 and other funds at 24. Conventional is high and FHA is low based on the PMI. Purchasers are avoiding this added monthly cost.
Fredericksburg are home buyers and investors need to take advantage on this buyers market. Home buyers are in complete control. Sellers are still working with a low inventory, which dictates a stronger home seller situation. There are numerous factors which may be to blame for our current market condition. The state of our economy is the top factor. Inventory is a strong second. The increased Military action in Iraq and Syria has home buyers and sellers concerned of our future economy. Tighter lender guidelines have left less qualified buyers. Unemployment is still a factor. Many Federal positions have seized new hiring. This area has a strong Federal worker population.
The positive news for buyers is the Fed has released news that the interest rates will remain low through the year and possibly a great part of the next year. Home buyers are getting a really good bang for their buck now.
Contact your Fredericksburg Real Estate professional today. We are trained to find you that perfect home based on you wanted criteria. We use tools that are only provides to REALTORS. We specialize in walking you through the entire buying process. A great agent is a strong negotiator and skilled communicator. Ask this professional of their past sales experience.
Tom Smith
Associate Broker
Century 21 Redwood
804-513-9179
http://www.fredericksburgagent.com