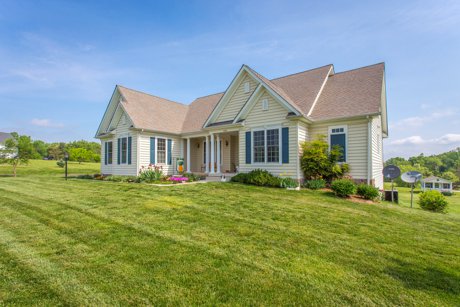 Tom Smith, an associate broker with Fredericksburg Homes Realty at Century 21 Redwood explains the steps and process of purchasing a Fredericksburg property. Tom is an award winning real estate agent that specializes in residential buyer representation.
Are you a Fredericksburg home buyer? Are you stressed about finding your dream home and getting it under contract at the price you want? If you answered yes, I've got you covered. The first thing you and your family should do is get organized. Take out a writing tablet or ipad and take notes. Make a to-do list. The first item you need to write down is contact a REALTOR. This real estate agent should walk you through the entire process. This should remove your stress. The agent will supply you with a list of mortgage lenders if you don't have those of your choice. Get qualified with a lender letter to determine the price range you'll be targeting.
Get together with your loved ones and decide what style home you need. Decide where you want to live. Important factors may be close to quality schools or near work, shopping and commute areas. What are you going to need in the home? Are you going to need three or four bedrooms? Will you need a basement or garage? Are you a cook that needs an updated large kitchen? How about the yard? Do you have children that play outside or pets you need to keep within a fenced area? These are just a few of the questions a real estate agent should ask you. Once you know what you are looking for you can get started.
Request your agent to set you up on a hot search based on your needed criteria and target area. You will get listings as soon as they hit the market. You may also search at home. Choose a realty website that updates listings and information often. There are some sites that show old information. Homes that already have a contract will be displayed as active and available. I keep my site updated directly from my local MLS provider, MRIS. You may use this site with no strings attached. Check out www.fredericksburgagent.com. I designed this site with the home buyer and seller in mind. I want to provide a fun site that is easy to navigate and view listings on all devices.
Once you've found the home you're searching for, have a meeting with your Fredericksburg real estate agent. Request the REALTOR to walk you through making the offer. You should not have to worry. A great agent will answer all your questions and create a fun process.  I'm going to stop here because with a  great realty representative, you should be educated and walked through the remainder of the transaction all the way to the closing table. Purchasing a home is a once or twice in a lifetime experience. It can be hard. It can be easy, fun and reward. It's up to you and your REALTOR. I wish you a happy home hunt in the lovely Fredericksburg, VA. area.