Fredericksburg, VA Real Estate Services
Fredericksburg Homes Realty - Coldwell Banker Elite
"Licensed Broker - Local Expert REALTOR"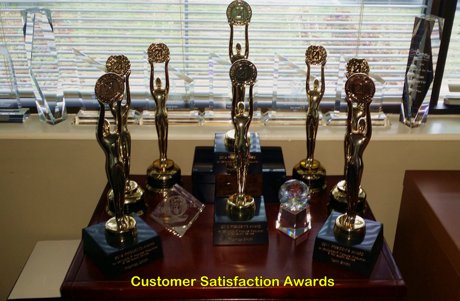 Welcome to Fredericksburgagent.com, your resource for buying and selling real estate in the Fredericksburg, Virginia area. We are a team of outstanding brokers and agents at Fredericksburg Homes Realty at Coldwell Banker Elite that helps home buyers and sellers exceed all their realty expectations. Our areas of expertise include Fredericksburg, Spotsylvania, Stafford , Caroline, King George and Orange Counties homes for sale in VA. We focus all our attention entirely on our clients. Our goals are to help them save money and time during their transaction. We're there every step of the way, from taking the call, to finding the perfect house, providing an accurate Comparative Market Analysis (CMA), negotiating purchase sales contracts, all the way to the closing table. We don't stop there either. We want I clients to always feel free to call on us anytime they need us. We won't close the door after you buy or sell your home. Home sellers love our hassle free listing representation. We want our clients to enjoy their experience with us
The Fredericksburg area offers home buyers with more real estate options and lifestyles than any other area in the Mid Atlantic area. If you desire city living, you'll find the Downtown Fredericksburg area to be right up your alley. This area is full of historical architecture. There are many shops and numerous restaurants all in walking distance of your home. The sidewalks line the streets and the area is home to annual holiday events. There's always something to do in the Historic Downtown Fredericksburg District. The Virginia Railway Express train station is on the eastern end of town. Commuters have learned to enjoy the hassle free ride to Northern Virginia and Washington D.C. If you are looking for peace and quiet to reside, you may find the vast rural areas that surround Fredericksburg to be your favorable habitat. Fredericksburg offers buyers many real estate choices like single family homes, town houses, villas, land, waterfront properties, luxury estates, gated communities and active adult neighborhoods.
Search, select and compare Fredericksburg single family homes, town houses and vacant land lots for sale. You will have the power to save your searches and favorite properties for later review, get email updates of just listed properties and price reductions. You may also set up your property showings online.
About Fredericksburg
Fredericksburg homes for sale offers Virginia's finest standards of living. No other area anywhere compares to this gorgeous, historically rich area that is centrally located along the Interstate 95 corridor. Fredericksburg is just far enough out to be peaceful and quiet, though close enough to major cities like Washington D.C. and Richmond to be convenient for commuters. There are great school districts across the area. Shopping is endless. Entertainment is vast. Everything one desires is only a short distance away from their home. The winters in Fredericksburg are usually mild and the summers are cooler than our southern states. You can drive to the Atlantic Coast in several hours if you crave the beach or drive west to the Blue Ridge Mountains to get taken away by its beauty. There are major amusement parks for the entire family to enjoy within minutes to an hour and a half drive like Kings Dominion and Busch Gardens. I invite you to tour our city and I bet you'll fall in love like I did. I travel to many areas and always look forward to coming back to my home, Fredericksburg.
About Us
Fredericksburg Homes Realty at Coldwell Banker Elite is an award winning real estate firm that's well known for providing exceptional full realty sales services. We strive to offer you representation that exceeds all your expectations. Whether you are in the market for residential properties, land, investment opportunities, foreclosures, short sales, waterfront homes, luxury houses, estates or more, you're at the right place. Our reputation for honest and reliable services is built on a foundation of professionalism and integrity that is second to none. Tom Smith is a Licensed Virginia Associate Broker and active Fredericksburg REALTOR. Get represented by a Broker, not just an agent.
Fredericksburg Real Estate Categories:
Click one of the links below to get detailed listings in each of the Fredericksburg real estate categories!
New Construction Waterfront Properties Local Area Farms for Sale
Area Land Lots Luxury Homes & Estates Golf Real Estate
Starter Houses Foreclosures Million Dollar Properties
Rentals Commercial Properties Short Sales

Our office Listings Featured Listings Most Expensive Real Estate
Featured Fredericksburg Area Cities

Mouse over to view titles.
Featured Listing in Portobago Bay
What Our Clients Are Saying
Mr. Tom Smith is probably the most reliable real estate agent I've had the pleasure of dealing with in the last 60 years. It required very little on my part since Mr. Tom Smith had or obtained the necessary information to accomplish an outstanding result. I strongly recommend to anyone interested in buying or selling property solicits Mr. Tom Smith as an agent. His efforts were exemplary in all respects. Thank you again for all the support -
Colonel Frank Keel,
Fredericksburg, VA.
Fredericksburg Real Estate News